Fixed Wireless Internet for Michigan
Rural Internet where you need it most
Wireless technology has improved significantly with the advent of LTE technology. Now wireless customers near LTE updated towers can get speeds that allow video streaming and cloud computing. Simply put, fixed wireless provides broadband Internet access to a single location through radio waves, eliminating the need for phone or cable lines.
Air Advantage Fixed Wireless Internet
Air Advantage is deploying new LTE enabled fixed-wireless solutions within its network. It's proven and it works better. Fixed Wireless is a viable alternative for those that do not have access to the fiber network. Like satellite service, fixed wireless uses an antenna to link a radio to a transmission tower. Unlike satellite service, fixed wireless is not generally affected by weather conditions. Fixed wireless solutions use a land-based tower (we use grain silos, water towers, or similar structures) to transmit the signal to your home. Any Internet connection is dependent on latency. Lower latency is better. Latency is the time it takes the signal to travel from point A to point B and is measured in milliseconds. Fiber latency is generally less than 10 milliseconds. Cable provided Internet is generally around 100-150 milliseconds. DSL delivers latency of about 150 milliseconds. Satellite connection latency is 500ms or more. We strive to keep our fixed wireless latency less than 100 milliseconds to give you the best Internet experience possible.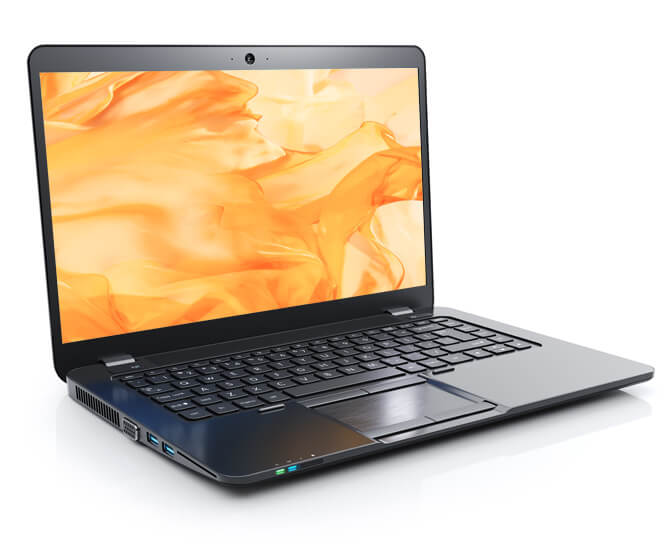 Made in Michigan
Air Advantage is based in beautiful Frankenmuth Michigan and serves the communities of the Great Lakes Bay and Greater Thumb region.
Upgrading towers to give you the best service possible
Air Advantage is deploying new LTE enabled fixed-wireless solutions within its network. It's proven and it works better. Fixed Wireless is a viable alternative for those that do not have access to the fiber network.
Frequently Asked Questions
Are there Data Caps on Air Advantage Service?
Many companies enforce data caps –  or limits on the amount of data any one connection can use in a given period.  Air Advantage has NEVER imposed data caps on its service – even its fiber service.  Some companies say they have unlimited data caps, but slow you down when you hit a certain threshold of data downloads – sometimes to the speed of dial-up connections.  Air Advantage NEVER caps or slows down your service.  We just don't believe you should be restricted on how much Internet you use.  We believe it is highly impractical for any company that needs constant, reliable internet access to do business with data caps imposed.  Even a small business with only two or three computers could easily reach some of the lower data limits with just a few large files.
Air Advantage does not enforce any data caps.  You can download or upload large files (software, updates, large email attachments, etc.), run a VoIP phone system, stream music in your office, or use internet-based applications and databases as much as you need to in order to keep your home or business running at its best.
What is Latency and Why is That Important?
Latency is the time it takes for information to be sent or received over your connection.  When it comes to latency, lower is always better.  With satellite, a signal must travel from the dish to the satellite, then back down from the satellite to the provider's servers and on to the internet.  All that distance adds up to high latency, which can cause even a high speed connection to be sluggish.  With a fixed wireless connection, the signal only travels from the antenna to the nearest tower, which is usually within about 10 miles.  The shorter distance means that fixed wireless has about the same or better latency as a cable or DSL connection, and will run just as quickly.
Latency isn't just important for gamers.  It's important for just about every application you use on the Internet to prevent timing out or dropping, or any application that requires a quick response time.  VoIP phone services, video conferencing, and streaming audio or video are all difficult, if not impossible, to run on a connection with high latency. Watch this video to see the advantages of Fixed Wireless and Fiber service over Satellite internet connections.
Why Does the Internet Slow Down at Night?
Internet slows down as more users get on the Internet.  According to Microsoft, "local Internet congestion can result in slower-than-normal connection speeds."  When many people are online at the same time, Internet speeds will slow down.  Most Internet providers use high ratios to "oversubscribe" the service available to their users.  This means that Internet service providers (ISP) recognize that users in a given area do not all access the Internet at the same time; therefore, ISP's only subscribe to a portion of their networks' total potential demand.  Most ISP's oversubscribe using ratios of 20:1 or higher.  Air Advantage is committed to not oversubscribing it access to a ratio of more than 10:1.
Are There any Hidden Fees Besides the Price You Advertise?
Air Advantage has NEVER charged any hidden fees.  We do not charge for modem rental and there are still no taxes imposed on Internet service.  If you want to lower your cost, we suggest you enroll auto pay billing.  If you auto pay your bill each month, you can save up to $4.00 per month.
Do I Need a Router?
If you plan to use just one wired device, such as a PC or a laptop, then we will simply connect an Ethernet cable directly into your computer and you won't need a router. However, if you plan to use more than one device, or if you want to use any of your devices on a wireless system (WiFi), then you need to provide your own wireless router or subscribe to our managed wifi router service.  Ask one of our friendly staff for recommendations of the brands and types of routers we recommend. Our installation comes with a free router hook-up – which means un-boxing a pre-configured router and physically hooking up one wired and/or one wireless device at the time of installation. Free router hookup does not provide customized network names or customized security keys or passwords. Watch this video to learn more about Air Advantage managed router service.
What Can I Do With the Speed Package I Have?
Air Advantage offers several speed packages to meet your needs.  Our 1 Mbps package is best for light Internet use – checking email, browsing the Internet and simple Internet tasks.  If you're wanting to stream videos and do on-line gaming, our 5 Mbps package should suffice for one or two users.  If you have multiple users and want to stream video on multiple devices, you should consider our 10, 15, and 20 Mbps packages.
Why Doesn't My Speed Test Show the Speed That I'm Paying For?
Measuring Internet speed on-line is a tricky business.  A speed test can be affected by many factors on the Air Advantage network and factors OUTSIDE the Air Advantage network.  Some of those factors also include how strong the wireless signal is to your location (i.e. the outside connection to your home or router); if you are testing your speed on a WiFi connection; whether or not that WiFi connection is solid (i.e. are you a far away from your WiFi router?); if there are other users using the connection and maxing out your allocated speed; or how many hops there are between you and the test server.  Keep in mind that not all downloads will max out your connection. Some may be much slower, not because your internet is slow, but because the server you're downloading the file from is busy or slow.  We can perform a speed test from your equipment to our transmission tower to ensure you are getting the speed you are paying for.  Call our tech support team for more details.